What is Deception-based Active Defense?
Active Defense is a proactive cyber security strategy to defend the enterprise network against attacks that have already breached the perimeter defenses. By deploying a comprehensive layer of deception across the enterprise network, including the endpoints and identity stores, Active Defense not only detects attacks but can also engage, delay and divert attacks.
Why do I need Acalvio Active Defense?
Existing security solutions detect threats by analyzing activity against real assets. Acalvio Active Defense provides a new complementary dimension of security, by deploying pervasive deception. Decoys ( fake assets) are not part of the enterprise business processes and any activity against decoys provides a high-fidelity alert.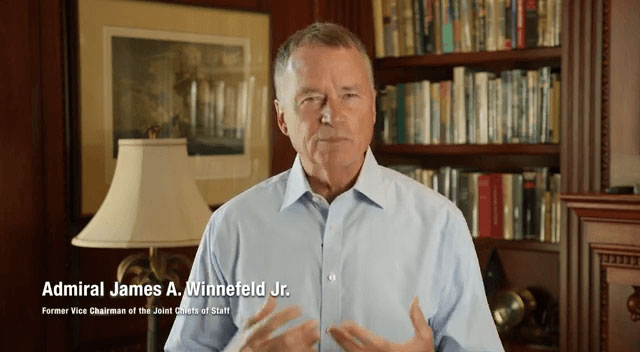 Deception Technology Flips the
Advantage Back to Defense
In this 1-minute video, former Vice Chairman of the Joint Chiefs of Staff Admiral James "Sandy" Winnefeld discusses the value of deception technology. A determined adversary is eventually going to get through to your network. Deception Technology flips the advantage back to the defense.
Active Defense Against Cyber
Threats with Acalvio
In this 2-minute video, Ram Varadarajan, Co-Founder and CEO of Acalvio Technologies, provides an overview of Acalvio Active Defense Platform built with the innovations in Cyber Deception technologies and discusses how it helps enterprises actively defend against advanced security threats.
Acalvio is the leader in Cyber Deception technology, built on over 25 issued patents in Autonomous Deception and advanced AI. The Acalvio Active Defense Platform provides robust Identity Protection, Advanced Threat Defense, and Threat Hunting products.
Acalvio Active Defense Platform
Built on Award-winning and Patented Cyber Deception Technology
Provides unprecedented visibility to the attack surfaces on endpoint, AD and network
Combines breakthrough Deception Technology with Advanced AI for early detection of cyber threats with precision and speed
Honeytokens for CrowdStrike
Acalvio integration with CrowdStrike enables enterprise-scale honeytokens to detect
a wide variety of identity threats with precision and speed.
Explore our patented technologies to enable Active Defense and Identity Protection in your enterprise.